In honor of Christmas Eve, all things today shall be be Christmas
Cause I said so.
First off, the snowmen, in honor of my own
SnowMan
and fiance.
Yup,
that's
a fruit roll-up scarf.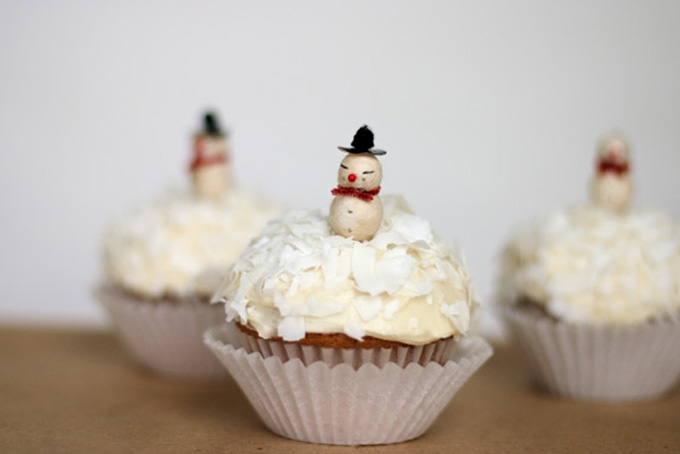 These Christmas Ball ornament cupcakes look so good I want to hang them on a tree!
And now MY
favoritest
cupcake of the Christmas seasons- the most
precious
penguins ever. So we have a cold weather-creature fetish. Deal.
They're BLUSHING!
And now all other things good and beautiful about Christmas cupcakes.
Happy Holidays! Be safe and be loved!